Using Abeka Books

In Your Abeka Home School
One of my dear friend's family has been using
Abeka books
for the past four years and loves them! Jamie, the mother, graciously shared her family's experiences with me. As she put it, "…because it will help someone else make an informed decision." I know that you will find her input below priceless.
You also have an opportunity to help someone else make an informed decision.
Share your Abeka Knowledge! This is also a great place to
ask your questions!

**No Member Login Required**

Abeka is accredited.
What are accredited home school programs?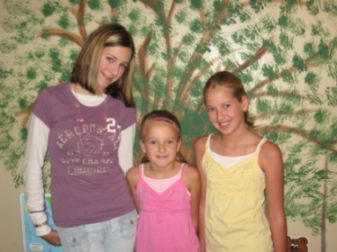 Jeff and Jamie's sweet daughters:
Alexa, Aleah, and Alysa
Pros and Cons of Abeka Home Schooling
Alexa, Alysa, and Aleah have been using the Abeka curriculum every school day for years now. They should know it inside and out, don't you think? You can trust them to tell you exactly what they like about Abeka Home Schooling.



All In An Abeka Homeschool Day
You have to get up pretty early in the morning if you want to do school with these girls. Wouldn't it be nice if your children were to want to get school started? The girls like to get started early because then…yes…"you get done early!" Around 11:00 the tummy starts rumbling. Wouldn't yours? That is the beauty of homeschooling, tailor it around your schedule. You just might pick up a few Abeka Homeschool ideas.


Abeka Homeschool Curriculum
Abeka has a number of teaching options making it easy to pick the one that's right for you and your family. Some include DVD's and some are fully accredited. See which Abeka Homeschool Curriculum is best for you!



Abeka's Homeschool DVD Program
I think if Jamie had not found Abeka's Homeschool DVD program, she would still be looking. Find out just how thrilled she is with this program.


---
What Abeka Question/Answer/Comment
Do You Have?
Whether you are new to Abeka or a seasoned veteran, this is the place to ask and answer away!
What Other Visitors Have Said
Click below to see contributions from other visitors to this page...


Return from Abeka Books to
Homeschool Rewards Home Page