Loving Discipline Methods
Get your burning child discipline
question answered below.

Our children deserve loving discipline methods. But having our children underfoot 24/7, parenting with the best intentions is still difficult.
It's not always easy to teach while at the same time maintaining a semblance of order! Kristina Miller's great child discipline techniques will have you well on your way to doing just that.
---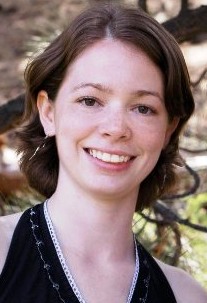 As a Martial Arts teacher, Kristina has disciplined hundreds of children using a very intensive (and I might add very effective) program.
Because of the structure and discipline of Martial Arts, parents consult her daily about their child's specific behavior issues. Knowing that children (and parents) are unique, requires every situation to be handled differently.
---
Kristina has already answered a number of your questions explaining how any family can overcome discipline issues just by using a few simple rules and christian domestic discipline techniques.
She and her husband love working with kids and families. Maybe it's because she came from a large family! Because they were both homeschooled, it's no wonder that they plan to homeschool their own children some day.
---
What is Your Biggest Discipline Problem?
Kristina has graciously answered many of our readers' questions below. However, she has been overwhelmed with other commitments and can no longer answer your questions at this time.

If you have a burning question that needs attention, I will attempt to answer it in her absence. But I am not a discipline consultant and cannot guarantee a response. I am so sorry for any inconvenience. Thank you for understanding.


Here's What Kristina Has to Say!
Kristina has already answered many FAQ's below. Please take a few seconds to scan each topic...you may have an answer already waiting for you!

Return from Discipline Methods to
Homeschool Rewards Home Page