Increase Memory
Plus Support Your Immune System
Science now proves you can increase memory
while supporting your immune system.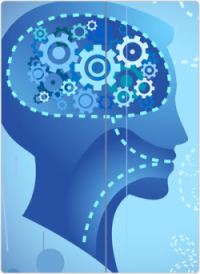 Be part of this exciting news! We've seen amazing results in our homeschool children. You will, too!
As I was searching for something to improve my family's health, I ran across a doctor promoting this unusual product. What he told me was that once you improved the foundation of wellness at the cellular level, tissues and organs would function normally.
It made sense.
Scientists tell us that more than 70% of our immune system is in our digestive system - making it incredibly important to take care of it.

What's exciting is the latest research and studies prove that this nutritional product will not only strengthen your immune system, but increase memory as well. That explains why my children have done so well on their ACT and SAT exams! :)
Third-Party Clinical Trials
Prove Benefits of Ambrotose
Supports cell-to-cell communication through a blend of specific plant saccharides including glyconutrients.*†

Supports your immune system as well as proper organ function.*†

Helps support proper digestive system function.*†

Promotes gastrointestinal health.*†

Enhances recall and recognition.*†

Improves mood and decrease irritability.*†

And the data continues regarding the ability of Ambrotose to promote brain function and behavior. Read a review of human and animal studies assessing the effects of Ambrotose on cognitive function and mood.
Here's a link to more human double-blind, placebo-controlled trials on adults proving the effectiveness Ambrotose has on memory and attention.
Benefits from Ambrotose in My Children
Scored over 30 on ACT exams.

Finished in the top 1% of the PSAT exams.

Remained on the Dean's List all through college.

Continue to have fewer colds and flu.
Experience the benefits yourself, or your money back.

Are you giving your family real vitamins and minerals? This brief multivitamin comparison tells you what to look for in a quality supplement. It's so important to consume products made with Real Food Technology, NOT synthetic vitamins. Medical research proves dangerous multivitamin side effects from synthetic vitamins.

Return from Increase Memory to
Homeschool Rewards Home Page



*These statements have not been evaluated by the Food and Drug Administration.These products are not intended to diagnose, treat, cure or prevent any disease.
†Benefits vary by product. Mannatech funded these studies and donated the product.