Alpha Omega Curriculum
What Is Alpha Omega
Home School Curriculum?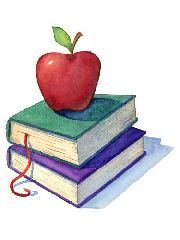 Why use
Alpha Omega Curriculum
?
That's what I wanted to know. Because it has been popping up in conversations more and more, I wanted to know why!
I was beginning to think I was missing something. And I was, which you will soon see for yourself. But if you're looking for a quick overview with some honest testimonies about accredited home schools, then get yourself comfortable and read on!
If you want a more structured, Biblically based program, don't overlook the Alpha Omega Curriculum.
What's great about it is that it's designed for independent learning vs. a traditional classroom approach. Checkpoints are included to give parents peace of mind that your child has learned a specific concept or idea before moving on.
Let me break it all down for you...
LIFEPAC
(K-12) I start with this one because it is great for the beginning homeschooler. It's Alpha Omega's original curriculum from over 30 years ago. It is one consumable text workbook broken down into 10 units/chapters and teaches one concept at a time.
Switched-On Schoolhouse 2009
(3-12) Think of this one as LIFEPAK on steroids! It utilizes your computer, which literally makes the curriculum come alive with audio clips, movies, time lines, etc. So, instead of just reading Martin Luther King's "I Have a Dream" speech, you can watch it! Grading, lesson plans, calendar (for field trips or vacations) are all automated. Both LIFEPAK and SOS are student directed introducing one concept at a time. Both have self-tests and unit tests for mastery learning including teacher check points before moving on.
Mac users can now use Switched-On Online! LIFEPAK, Horizons, and SOS Online are fully accredited home school programs.
Horizons
This one is different because it teaches multiple concepts at once with hands-on-lessons. Following are the topics and grades it covers:
PreK – Set includes all topics with additional manipulatives for those little ones.

Math (K-6) - It is similar to Saxon with frequent review, but Horizons pages are in color and perforated for you to tear out easily if desired.

Phonics & Reading (K-2) – This is a complete language arts program.

Penmanship (1-5) – Teaches both cursive and manuscript while developing spelling and reading skills.

Spelling & Vocabulary (1-2) – Phonics based (yes!) with fun activities and word puzzles.

Health (K-8) – Considered to be one of their best. It teaches healthy eating habits, anatomy, diseases and much more using hands-on activities.

Phy. Ed (PreK-12) – Teaches not only a variety of games but teamwork, too!
Weaver
(PreK-12) - This is an integrated bible-based unit study program. The only subject it does not cover is math. Weaver is also not accredited.
As you read the Alpha Omega Homeschool testimonies, you'll begin to understand why this award-winning homeschool curriculum is so successful. If you're looking for a Bible based curriculum that integrates scripture and Christian living into all subject areas, you won't go wrong with the Alpha Omega Curriculum.
Return from Alpha Omega Curriculum to
Homeschool Rewards Home Page