Home School Math Reviews
For the Best Homeschool Math Curriculum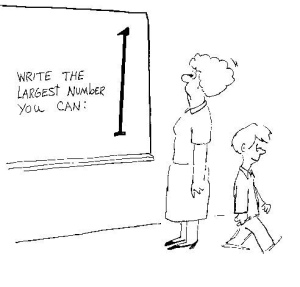 Before you go purchasing just any Home School Math Curriculum, let these Moms help you choose the right one for your family.
Read our other visitors'
Math Reviews or add your
own below!
Considering Saxon?
Check out this great
Saxon Homeschool Review.
Are you frustrated trying to choose the right homeschool math curriculum? I know I was. And with so many out there, you would think someone would have what you're looking for! But who do you trust when it comes to choosing and then teaching that very important subject?
When we were searching for the right homeschool math, there were a few options. But not nearly as many as there are now. It can be overwhelming to say the least.
Well, you've come to the right place!
Because only you will know what's right for your family, choosing the right homeschooling math curriculum can be easy once you've heard from another Mom what she liked, or didn't. :)
So, sit back, grab a pencil ('cause I think you'll want to take a few notes!) and see what these Moms found to be helpful. And if you're up to adding a comment of your own, feel free! We'd love to have you join in on the fun.
* * *
Wondering where your child is in math? You'll find a link to a diagnostic test on our free home school stuff page.
What Home School Math Curriculum
Do You Like (Or Dislike)?
What experience do you have with a math curriculum that you want other Moms to know before they buy?
What Other Visitors Have Said
Click below to see contributions from other visitors to this page...

Return From Home School Math to
Homeschool Rewards Home Page