Tips on Saving Money
On Your Pets!
Great tips on saving money on your homeschool pets!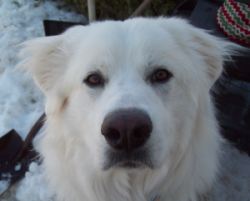 I am a pet lover. You could say maybe a little too much.
Every time I go to an animal shelter I want to take them all home with me. I have two cats, one dog, and one fish.
Now, when you're thinking about getting a pet, make sure you really look at your finances and figure out if you truly can afford to take good care of the pet.

Pets cost an extremely large amount of money. Maybe not at first, but in the long run. Besides food, water, shelter, collars, leashes, litter boxes, and the usual vet check ups, you've got to think about all the vet bills, too...like the what ifs. What if something happened unexpectedly two months from now and your pet needed emergency surgery. Could you afford that without putting yourself or your family in a financial predicament?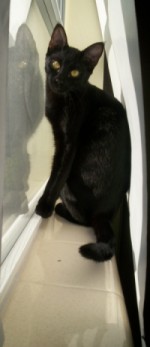 I have two cats that I got from a lady who was giving them away for free. Any cat she couldn't give away she was giving to the shelter. And on top of it, their mom got hit by a car and died so they had to be bottle fed. It was just my husband and I at the time. I took two home with me, a boy and a girl. At first all we had to buy were litter boxes, litter, food, kitty formula, water, dishes, toys, etc. They were too young to get their shots. But, when it was time we took them in. A few months later they got very sick and had to take them in and be put on medication for a few months. After that cleared up we had to get them fixed before she went into heat because we didn't want kittens. We had our daughter and moved across country. And then we moved again. Shortly after our last move, they started getting sick again. We brought them to the vet to find out what was wrong. They were on all sorts of different medicines. We had the vet see them at least three times before they figured out what was wrong. Come to find out they became allergic to their food somehow. So we had to test trial and error with all sorts of food. Which most lead to error which costs even more money. Now they eat a prescribed low allergen food that I can only get at the vet, which costs $57.00 for a 10 pound bag. That only lasts about 3 weeks. I love my cats. But, when I got them, did I ever think they would cost as much as they do? NO. But, thankfully we were able to afford the what ifs. You need to make sure you're able to before you get a pet.
I haven't had really any problems with my dog. When he was a young puppy he used to get into everything and try and eat it. One time he got into our cats food and got pretty sick. I called the vet and she told me to withhold food from him for 24 hours. And then feed him cooked brown rice and boiled ground hamburger or turkey burger for a few days to settle his stomach, then after eating just that for a few days slowly mix in his normal dog food a little more each day. And if that doesn't help he would have to be put on antibiotics. One time it didn't work and he did have to get put on antibiotics. But, for other things that he got into usually the boiled rice and hamburger cleared everything right up. If your dog gets into something make sure to always call your vet and ask if that is something you could do.
Also, we feed him the organic dog food. It's more expensive than the regular brand dog food. But, it's better in the long run! Make sure you really do your research on organic dog food brands. Unfortunately there are quite a few brands of dog food out there that claim to be organic when they are really not. A good dog food will have chicken, beef, lamb, or fish for the first 3 ingredients. It will not have any bi product. There is a popular brand of dog food, I won't name names...let's just say it starts with a P and it is in a bright yellow bag. The first 3 ingredients read: corn, meat and bone meal, and whole grain. I'm not sure I about you but, I would never eat something that just said MEAT! I would like to know what kind of meat it was. So, I wouldn't feed something like that to my dog either. I highly recommend Orijen dog food. It's made in Canada. And unlike most pet food companies, they grow, make, package, and ship the dog food, all from the same factory. But, I have only found one place in my area that sells it and they sell out fast. So, we switch to Natural Balance, you can buy it at Petco. Our dog really enjoys it and it very good for him. Sometimes spending more now can help with savings in the future.
My fish are the cheapest pet, yet. So, if your looking for a cheap pet, I recommend a fish.
Riley and Gabe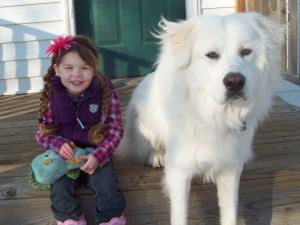 Even though pets can be expensive, here are some good tips on saving money on your pets:
Make your own treats. Here is a recipe for one of our dog's favorite, Peanut Butter Dog Treats.
Groom your animals yourself by brushing them, giving them baths at home, and clipping their nails.
Try and find friends to watch them for free when you go on vacation.
Take time out of your day to walk them yourself instead of hiring a dog walker.
Find coupons for food and treats.
Make your own toys.
Bring them to their vet check ups regularly so they can possibly prevent a problem before it starts.
Brush their teeth regularly so they don't get tooth decay.
Compare vet clinic prices.
Get medication for pets at websites like www.1800petmeds.com
Buy good quality food for them, it saves problems in the long run.
Invest in pet insurance.
Train your animals yourself. You can check out how to train your animals with books at the library for free.





Return from Tips on Saving Money to
Money Saving Expert

Return from Tips on Saving Money to
Homeschool Rewards Home Page