Kids Sports Activities
Practical Money Saving Tips
Money saving ideas
for you to save on your homeschool kids sports activities.


When homeschooling children, you want to find great ways to interact your children with other kids.
Sports can be a great interaction.
The cheapest way to have them involved in sports would be to pick a sport where you don't have to keep buying things or have to travel too far for games or championships.
Our daughter, Riley!

Here's a quick list of the most EXPENSIVE sports to have your child play:
Competition Figure skating
Competition Cheerleading
Golf
Polo
Car or Auto Racing
Hockey
The CHEAPEST sports to have your child play:
Track or Cross Country
Soccer
Flag Football
Volleyball
Little League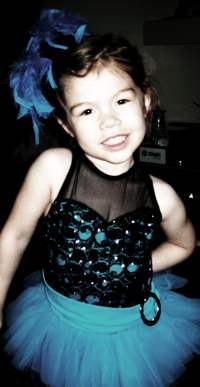 Riley's Dance Recital


Return from Kids Sports Activities to
Money Saving Expert