Grow a TickleMe Plant!
by Mark Chipkin
(New York)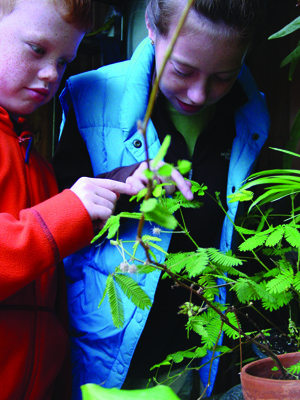 TickleMe Plants
A Great Way to Excite Your Children
About Nature and Gardening
Ever grow a plant that has its finger like leaves close and its arm like branches droop when you tickle it? Now you can grow a TickleMe Plant! As the Educational Project Director for the TickleMe Plant Company, I have helped thousands of children and adults in 4H, Home-School, Scouts, Nature Centers and other educational programs grow a TickleMe Plant. TickleMe Plants are a great way to excite a child about nature, gardening and science. You can imagine the smiles on children's faces when they first see their Pet TickleMe Plant move like an animal.

TickleMe Plants sprout in days and are easy to grow indoors, even in winter. TickleMe Plants can produce pink flowers. For more information about this amazing plant, to see a live TickleMe Plant in action and to gather the supplies that you will need to grow your own, visit www.ticklemeplant.com

The TickleMe Plant Party Favors and TickleMe Plant Classroom Kits are excellent choices for large groups. The TickleMe Plant Book is a great resource. Please contact me at mark@ticklemeplant.com if you would like help with suggestions for organizing your TickleMe Plant growing event.

This is one growing experience your children will never forget (and neither will you!) I have found my family and students have become more sensitive to all living things after growing this plant.

Homeschool-Rewards readers will receive two dollars off of their order total, by using the coupon code HOMESCHOOL, at the end of the check out process.