Quick Easy Meatloaf Recipes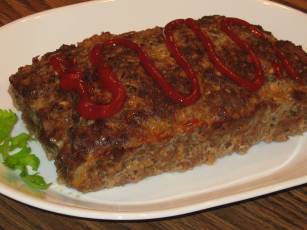 Here are a couple of quick easy meatloaf recipes that even the children will be able to put together!
Many a time I wanted to make meatloaf, but did not have all the ingredients, or did not have the time (or inclination!) to crush cracker/bread crumbs. Both of them call for ingredients that we normally have on hand. And the oatmeal is conveniently ready to just pour in!
Easy Meatloaf Recipe #1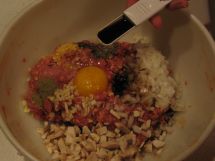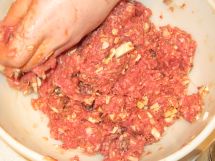 1½ pounds hamburger
¾ cup oatmeal
½ cup milk
½ cup ketchup
1 egg
1 small onion, chopped (about ¼ cup)
1 tablespoon Worcestershire sauce
½ teaspoon salt
½ teaspoon dry mustard
¼ teaspoon pepper
¼ teaspoon ground sage
1 clove garlic, crushed (optional)
4-6 mushrooms, chopped (optional)

Mix all ingredients and spread in ungreased loaf pan, 9x5x3 inches. Cook uncovered in 350-degree oven until done or about 1½ hours.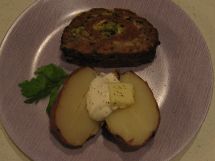 We like to bake a few potatoes at the same time as they take the same amount of time!
Often times we will double this recipe so that we have left-overs…don't you just love left-overs, Mom?!


Easy Meatloaf Recipe #2
Meatloaf Roll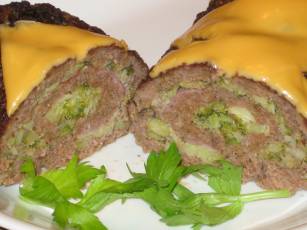 1 package (10 ounces) chopped broccoli or frozen leaf spinach
2 pounds hamburger
2 eggs
¾ cup oatmeal
¼ cup ketchup
¼ cup milk
½ teaspoon salt
¼ teaspoon pepper
¼ teaspoon dried oregano leaves
½ teaspoon salt
1 package (3 ounces) sliced or Canadian ham (optional)
Rinse and drain the broccoli, set aside. Mix everything else except the ham. Pat the hamburger mixture into a rectangle on a sheet of foil or waxed paper. Arrange broccoli on the hamburger mixture to within ½ inch of edges and sprinkle with ½ teaspoon of salt. Arrange ham on broccoli. Carefully roll up using the foil/paper to lift as you go.
Cook uncovered in a shallow roasting pan in 350-degree oven for 1¼ hours.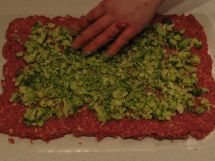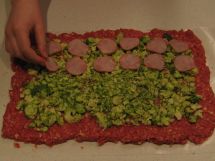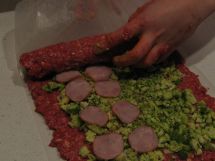 Add some sliced cheese on top and it will look too good to eat!
Let us know if you tried and liked our quick easy meatloaf recipes!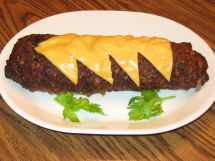 Return from Quick Easy Meatloaf Recipes to Fun Easy Recipes For Kids