Easy Stir Fry Recipes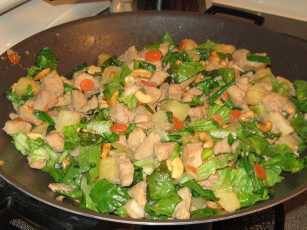 Once you try this, you will want to add it to your list of easy stir fry recipes. As with any healthy stir fry recipes, you will need to cut and chop ingredients. But, after that, it really is easy!
Family Stir Fry
2 cans chunk pineapple, drained
3 whole chicken breasts, cut into bite sized pieces
3 T. soy sauce
6 stalks green onion
2 carrots, cut in thin slivers
2 cloves garlic, pressed
2 T. ginger root, minced or ½ t. ginger powder
1 cup cashews
5 cups shredded lettuce
4 T. oil

Toss chicken with the soy sauce. Chop white part of green onion and cut the green part in 1-inch pieces. Heat the oil in a wok to cook the onion, garlic, and ginger root first. Add the chicken and stir fry until it turns white.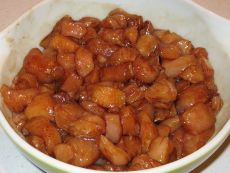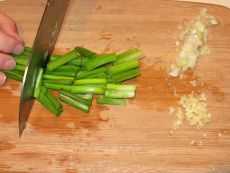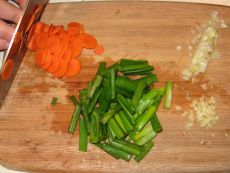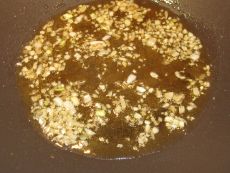 Push the done chicken up the sides of the wok and add the carrots. Stir fry 1 minute. Add the pineapple, cashews, and onion greens to warm through. Stir in the lettuce just before serving.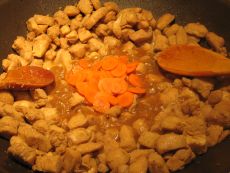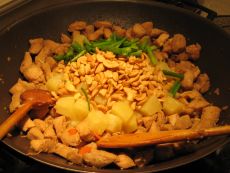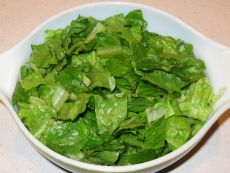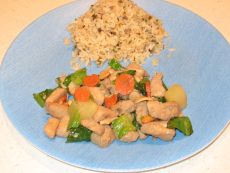 We always serve it with rice. This recipe serves six with plenty of left-overs!

For a variation, try substituting pea pods for the onion greens. That's yummy, too!

Return from Easy Stir Fry Recipes to Fun Easy Recipes For Kids