Easy Oatmeal Cookie Recipe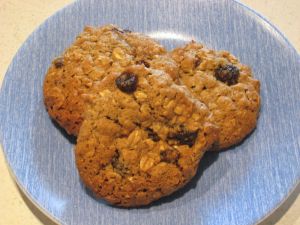 Let your children create these cookies and watch them disappear!
Easy Oatmeal Cookie Recipe
3 C rolled oats
1/3 C chopped walnuts
1 C raisins
1 1/2 C sugar
1/2 C apple butter
2 eggs
1/3 C oil
1 teaspoon vanilla
2 C flour
1 teaspoon baking soda
1/2 teaspoon baking powder
1/2 teaspoon salt
3/4 teaspoon ground cinnamon
3/4 teaspoon ground cloves

Preheat oven to 375 degrees F. We bake our cookies on a baking stone and it helps to put them in the oven to warm up during the preheat.
Beat sugar, apple butter, eggs, oil and vanilla in a large mixing bowl until light and fluffy, about 5 minutes. Combine (and sift if you'd like!) flour, baking soda, baking powder, salt, cinnamon and cloves into another bowl.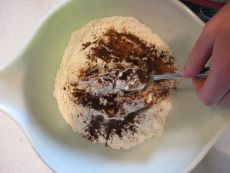 Add flour and mix. Add oatmeal and mix again! Stir in nuts and raisins as well.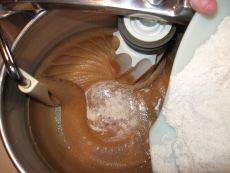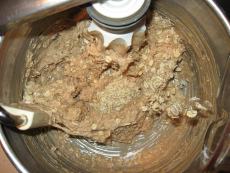 We use a melon baller to drop on the cookie sheet keeping them an inch or two apart. (If you're using stones, be careful, they've been in the oven and they're hot!) Bake until lightly browned, 8 to 10 minutes. Cool on a wire rack.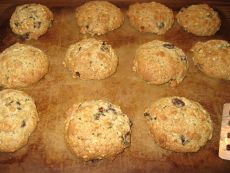 They're great with a nice cold glass of milk! Enjoy!


Return from Easy Oatmeal Cookie Recipe to Fun Easy Recipes