One Of The Simplest
Easy Lasagna Recipes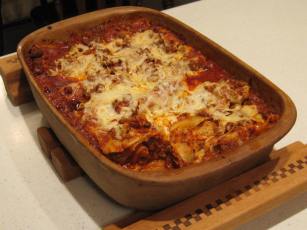 This is one of the simplest easy lasagna recipes I have found.
Why boil noodles when you don't have to?
No-Boil Lasagna
1 to 2 lb. hamburger (depending how meaty you like your lasagna)
1 small onion chopped
26 oz jar spaghetti sauce (I use Ragu)
6 oz can tomato paste
2 c. water
¼ c. parmesan cheese
½ t. salt
1½ t. basil leaves
½ t. oregano flakes
¼ t. garlic powder (use less if you'd like)
6 c. mozzarella cheese
12 lasagna noodles for a 9 x 13 pan
(We have a larger pan requiring more noodles on the end.)
This recipe is so easy because you don't boil the noodles. I've even changed it somewhat when I did not have a can of tomato paste. I just added another jar of spaghetti sauce and cut the water down to 1½ cups instead. It worked just fine! The key is to make sure the noodles are covered in sauce so they don't dry out.
Fry the hamburger and onion. Add next 8 ingredients. Simmer 15 minutes.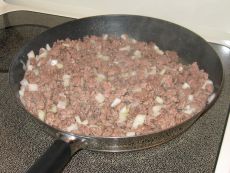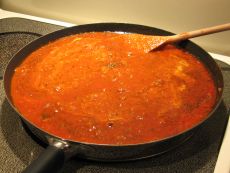 Pour 2 cups of sauce in the bottom of your pan. Layer with noodles, then 2 cups sauce.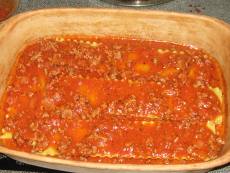 Next comes 1½ cups mozzarella cheese. Continue layering (noodles, sauce, cheese) until you have 4 layers of noodles. Pour remaining sauce around edges to cover the noodles. Top with remaining mozzarella cheese.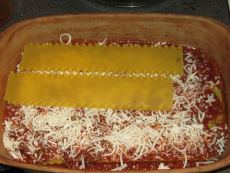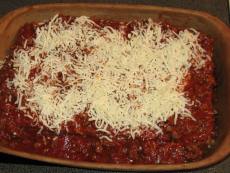 Cover with foil and bake at 350 degrees for 70 minutes.
Isn't that easy? My children have been making this themselves for years. Give it a try!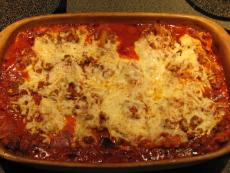 Return from Easy Lasagna Recipes to Fun Easy Recipes For Kids