Easy Fruit Smoothy Recipes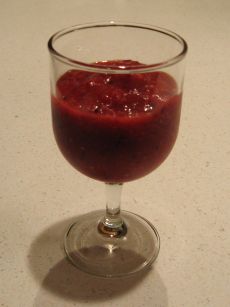 Toast to these easy fruit smoothy recipes!
Red Fruit Smoothy
1 12oz frozen juice of your choice (We used Apple Cranberry.)
4 large apples, cored and quartered
1 orange, peeled and segmented
2 c. frozen berries of your choice

Pour the juice into the bottom of your blender. Swish a couple of tablespoons of water around in the bottom of the juice container and dump it in the blender. The little bit of extra liquid helps later to make sure everything gets cut up. Next add the apples and the orange. Blend until everything is in small pieces.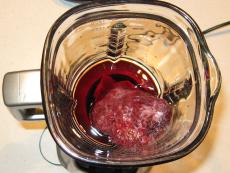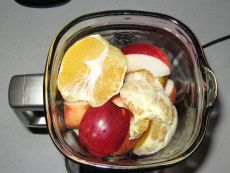 Then put the frozen fruit on top. Depending on how big your blender is, and how much smoothy you want, you might be like us and fill the blender to the top with berries! Then blend again. If all of the berries don't fall to the bottom to get chopped up, you may have to turn it off and stir it. Then when you blend for the last time it should all get cut.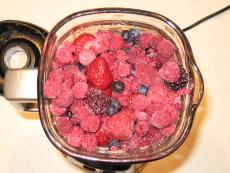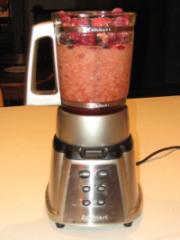 Another one of our fruit smoothy recipes is more of a tropical blend.
Yellow Fruit Smoothy
1 12oz yellow frozen juice (orange, pineapple, pineapple orange banana)
4 Large Apples, cored and quartered
1 Orange, peeled and segmented
2 c. Tropical frozen fruit (has mangoes, pineapple, peaches)

Follow the same steps that are used for the other smoothy. This is a little bit sweeter than the other recipe, and is also a fun change of color!

Return from Easy Fruit Smoothy Recipes to Fun Easy Recipes For Kids