Two Easy Dip Recipes
Let your children be creative with these easy dip recipes! Even though this first one has spinach in it, my kids love it. Make a bowl from a round loaf of bread and you're all set for a party!
Knorr Spinach Dip - (taken right from the package)
1 10 oz. package baby spinach, chopped or 1 package (10 oz.) frozen chopped spinach, thawed and squeezed dry
1 16 oz. sour cream
1 cup mayonnaise
1 package Knorr Vegetable recipe mix
1 8 oz. can water chestnuts, drained and chopped (optional)
3 green onions, chopped (optional - we leave these out)
Chop water chestnuts and spinach if necessary. Don't forget to squeeze out the frozen spinach!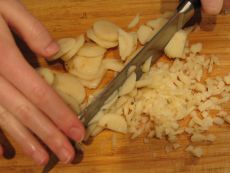 Place all ingredients in a bowl and mix.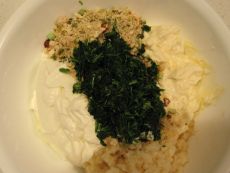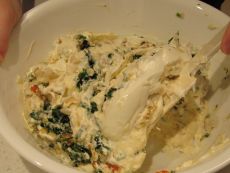 Now to make the bowl! Cut off the top. Carefully cut all around the edge leaving a one inch bowl thickness on the sides and bottom. Make parallel cuts through the center and gently lift out the pieces.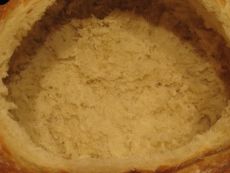 Add the dip to your bowl.
Cut some bread for dipping and you're all set to go!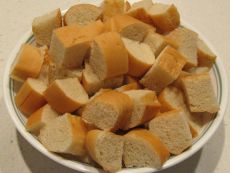 Veggie Dip
2 cups (16 oz.) sour cream
2 cups mayonnaise
1 tbsp. parsley flakes
1 tbsp. dill weed
1 tbsp. minced dried onion
1/2 tsp. honey

Mix well and chill.
This is one of our favorite healthy dip recipes for raw vegetables. Enjoy!

Return from Easy Dip Recipes to Fun Easy Recipes For Kids