Easy Chicken Casserole Recipe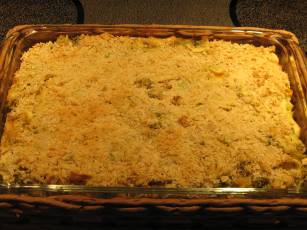 Eat in an hour with this easy chicken casserole recipe!
Chicken Broccoli Casserole
2 packages frozen chopped broccoli, thawed and drained
OR 2 bunches of fresh, about 3 cups (we chopped the fresh)
2 or 3 c. leftover chicken or turkey (we boiled 3 breast halves)
8 oz. egg noodles cooked according to directions on the package
1 c. mayonnaise
2 eggs
1 10 3/4-oz can condensed cream soup (mushroom, celery, etc.)
1 T. onion flakes
1/4 t. pepper
1-2 c. shredded sharp cheddar cheese
1 1/2 c. crushed crackers or corn flakes

Cut chicken and boil if not using leftovers. I save the water and boil the noodles in the already hot water!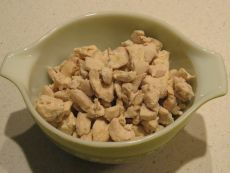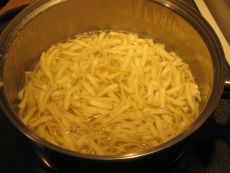 While the noodles are cooking you can be cutting the broccoli into bite-sized pieces. In a medium bowl mix together mayonnaise, eggs, undiluted soup, pepper, and cheese. Stir in chicken, broccoli, and noodles.
Pour into a 9/13-inch baking dish. Top with cracker crumbs and bake in a 350-degree oven for 35 minutes or until top is golden brown and casserole is hot and bubbly.
Let us know how you like it!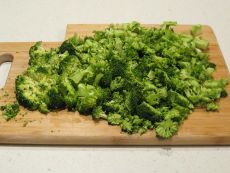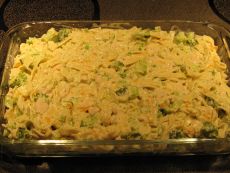 Return From Easy Chicken Casserole Recipe to Fun Easy Recipes For Kids